Great Charity Fundraising Ideas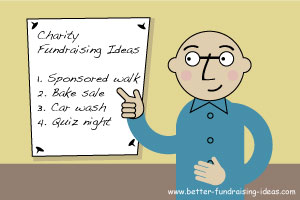 Charity fundraising ideas
Come in all shapes and sizes.
Raising a regular amount of money is obviously vital to many organisations just to keep going. But coming up with novel fundraisers not only helps to bring in much needed cash but can also raise the profile of your group or good cause.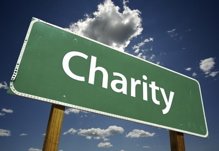 Many ideas are tried and tested but the really great charity fundraisers come about when people try to think outside the box a little bit. Even if you can't come up with of a totally new fundraiser try to think how you might change or tweak an existing plan. How can you add some value?
A good way to start is by looking at your cause and having a brainstorming session around it. Use it as your central focus but then let your imagination run wild. You might be surprised with what you come up with. Even wild and wacky ideas can work if you can get enough people behind them.
If you are passionate about your cause it will shine through in all your charity's activities!
Here is a great list of charity fundraising ideas to get you started:

---
Latest ideas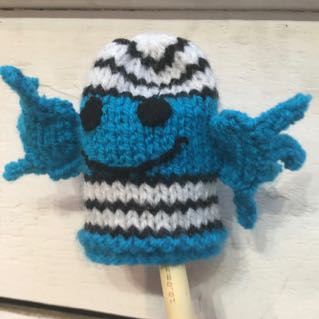 On a Larger Scale
You may like to organise an entire event for your organisation or special cause.
Don't forget too that you can always piggy back on something else that is going on by just having one good fundraiser at someone else's event such as a town gala or fete.

Fetes and Fairs

Charity Event Ideas
---

Charity Quotations - Find quotes for your newsletters, flyers and posters

Charity Insurance - Are your group are adequately covered?

Charity Websites - Building a simple charity website is a great way to promote your organisation and raise funds.

JustGiving / FirstGiving - Whatever your good cause or charity fundraising ideas building an online donation page can help you bring in the cash

Charity Navigator - Your guide to the premier charity ratings system (US Charities only)
Writing a Mission Statement for Charity Groups - How to write an inspiring mission statement for your non-profit organisation
Pinterest for Charity Groups - How to use it to support your group or good cause

---
Buy Fundraising Books and Guides
Check out all the latest charity fundraising ideas in these books and guides.

Fundraising Books 
---
---
Do you know any great charity fundraisers?
Or do you have a tip to make an idea even better.
Share your ideas with other groups all around the world.
Tell us about your own great Charity Fundraising Ideas
---
Link to us
Share this website with your supporters and help them to help you.
---

To leave Great Charity Fundraising Ideas
And return to The Better Fundraising Ideas Home Page please click here.