Share Your Ideas For
Charity Fundraisers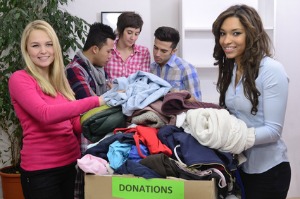 Your charity fundraisers could help other groups

Behind all great fundraising success stories there has nearly always been a lot of hard work.

Take a look at this web-site. Many of the fundraising ideas, along with all the little golden nuggets that can turn a tried and tested idea into a real winner, were submitted by people just like you.

Please help other charity groups with their fundraising by sharing your ideas and, importantly, the little top tips that make them even better.

This web-site is used by fundraising groups from every continent.

We love the idea that great fundraising ideas from Europe might end up being used by a non-profit group in Africa, Asia, Australasia, North or South America and visa versa. (Still no submissions from the Antarctic yet!)

Please help make this site even better. Share your great charity fundraising idea with others around the world.

Charity fundraisers - submission tips and guidelines

Please tell us as much information about your fundraiser as possible. Its very often the little details that can help turn a simple idea into a real winner. If you have any tips or special instructions please don't forget include them too.
We don't just like new ideas we love to hear your take on all the old favourites as well. How did they work for you? How did you make them that extra bit special?
Do you have any photos? Please include them. Photos can bring your story to life and visitors to this site love looking at them and seeing what other charity groups have been getting up to.
All ideas must be in your own words and any photos submitted must be from your group.

If you are worried that you are not a great writer don't worry. Just tell us all the details in a list form, send it in, and we will give it any tweaks necessary.
However you do it your idea could end up on a special page on this site being used by fundraisers everywhere.
Share Your Own Charity Fundraising Ideas
Do you know a great fundraising idea? Or did you take a tried and tested idea and make it that little bit better? Share your tips and ideas with other charity groups around the world-
Ideas Sent In By Others
Click below to see contributions from other charity groups

---
To leave Submit Your Charity Fundraisers and return to
The Better Fundraising Ideas Home Page please click here
---