Fantastic
School Fundraising Ideas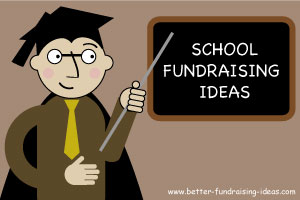 From elementary school fundraisers
To high school fundraising ideas
This website is full of the very best
Money makers for your school
Coming up with the perfect school fundraiser can be a real headache!

You want to discover a great new school money making idea but it seems that everything has been done before.

Or perhaps you feel you don't have the time, resources and support from your Parent Teacher Association to put something really good together.

Then there are the school fundraising companies. Trying to get you to part with your schools cash. But how do you know if their products are any good or not?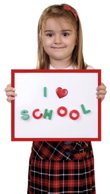 Don't worry!

Raising funds for your school does not have to be difficult.

Telling a story and having fun is what works.

It engages people

It gets them on-side

And ..........it brings in the cash!


Here is a great list of fundraising ideas for schools.

All easy to use and with brilliant top tips to help you, not only raise more money, but also have a bit of fun with your school's fundraising.

Good luck with your school fundraisers!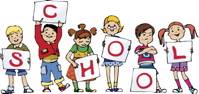 Complete list of school fundraising ideas

Bake Sale Fundraisers

Bake Sale Recipes

Barefoot Books Fundraising Programme
Beetle Drive

Bingo Night Fundraiser

Brick Fundraising

Candle Fundraisers

Candy Bar Fundraising

Charity Abseil

Charity Christmas Cards

Charity Race Night

Charity Quilts

Children's Art Exhibition
Colour Run

Cookbook Fundraising

Cookie Dough Fundraising

Cotton Candy Maker - A great investment for fundraisers

Ferret Racing

Flamingo Flocking

Flower Bulb Fundraising

Fortune Cookies

Fun Quizzes For School Fundraisers

And - Free Quiz Questions

Fundraising Auctions

Fundraising Buttons / Badges

Fundraising Car Wash

Fundraising Christmas Wreaths

Fundraising Ideas For Kids - Colouring Wall

Fundraising ideas For Younger Kids - Toddler Triathlon

Fundraising Tea Towels

Fundraising Thermometer

Go-Kart Derby

Knitting For Charity

Lollipop Fundraisers

Magazine Fundraisers

No Uniform Day / Mufti Day

Online Charity Auctions

Penny Wars

Pizza Fundraiser

Popcorn Fundraiser
Potato Challenge Fundraiser

Recycling For Charity
Recycle Mobile Phones

Rubber Wrist Bands ( Awareness Bracelets )

School Calendars Fundraising

School Dance Fundraiser

School Fashion Show Fundraiser

School Sleepover

Scratch Card Fundraiser

Scrip Fundraising

Smencils - A great school fundraising product

Snail Racing

Spelling Bee Fundraiser

Sponsored Silence

Stadium Seat Cushions

Teacher Baby Photo Competition

Tupperware Fundraising

Wine Tasting Fundraiser

Write a Book to Raise Money for Your School

Worm Charming

50 : 50 Raffle

10 Reasons to Join Your School Parent Teacher Association

Fundraising Ideas Sent In By Other Schools
---
Parent Teacher Association Posters - Great posters for your PTA /PTO free to download and use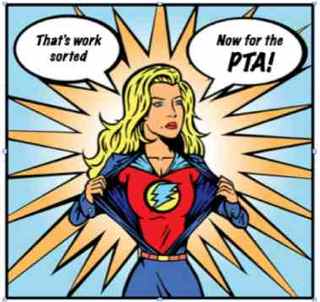 ---
School Fete / Fair - Need great fundraising ideas for children for the school fete. Check out our list of all the best sideshows, stalls and fundraising games.
---
Charity Quotes - use them in your school newsletters, leaflets, posters and advertising
---
Help other parents and share your school fundraiser ideas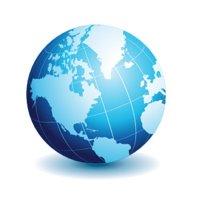 Share your own great school fundraisers with other schools around the world
---
Link to your school - Inspire your supporters

Linking to this website is easy

Link to this site from your own school website / parent teacher association webpages and share these great fundraising ideas with your school's supporters. The ideas on our pages are a great way of encouraging people to get involved or find an idea that they want to try.
---
---
To leave School Fundraising Ideas and return to
The Better Fundraising Ideas Home Page please click here