Fundraising Ideas For Schools
Children's Art Exhibition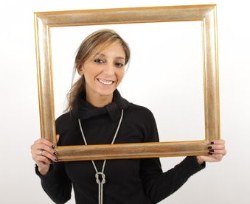 An exhibition of pupil's art is one of those simple fundraising ideas for schools that is so obvious, yet often gets overlooked.
Along with ensuring that the school fundraising account remains healthy, its also a great way to raise the school's profile.
Encouraging pupil's families to visit and interact with the school is always a good thing. An art exhibition is also a bit different and allows for a bit of fun.
And who knows?
You might just discover the next young Damian Hirst!
Choosing a venue

This can of course be your school hall, or a marquee in the school grounds. You could however make your fundraising event seem even more special by booking somewhere a bit more prestigious. The local town hall, assembly rooms, or community centre can all add an air of importance to your exhibition.
Choosing the "art"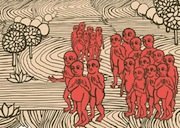 This all depends on your school. Along with coming up with good fundraising ideas for schools, maintaining the school's reputation is also an important consideration for fundraising committees.
Larger institutions for older children may wish to only feature work from their art departments.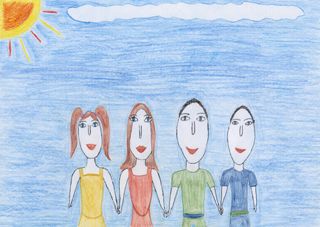 Other schools, particularly infants and juniors, may like to include pictures from children of all ages and abilities.
All children will be thrilled to contribute something to an exhibition.
Remember too that the idea is to attract as many doting parents (and grandparents, aunties, uncles, cousins etc) as possible.
Many schools can keep suitable pictures to one side during the course of a term or semester especially for the forthcoming exhibition.
Why restrict it to pictures and paintings? You may also like to include crafts, needlework, poetry and other creative writing.
Advertising the event

Use all the usual channels. Flyers, posters at the school gates, letters home etc. There is no point in coming up with good fundraising ideas for schools if you don't maximise the likely cash returns so don't forget the grandparents etc.
A great idea to boost attendee numbers is to design a smart and quite formal invitation printed on nice card. Children then take a number home to distribute to their families etc.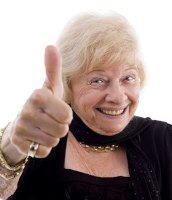 A personal invite to little Barry's Art Exhibition will have Grandma checking her diary and booking a blue rinse quicker than you can say Vincent Van Goth!
Setting up

Whatever your venue it is important to present and mount the children's artwork nicely. Pictures may be grouped by artist age, class or theme. Ensure each picture has a card with a title (these can sometimes be quite amusing) the name of the artist and perhaps their age.
Welcoming the guests / Opening the exhibition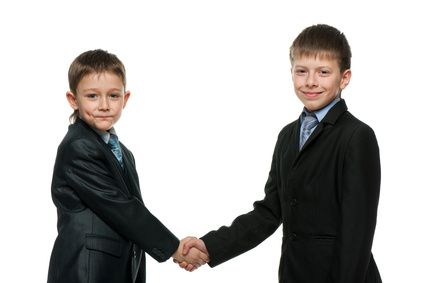 Formal can actually be fun. Especially if it is a bit tongue in cheek. Having a team of nicely turned out children doing "Meet and Greets" can really set the event off.
Similarly having an official opening, perhaps with a local dignitary saying a few words, is a way of boosting the importance of your event.
To create just the right ambiance have some nice music playing quietly in the background. If the event was in the evening and it was appropriate you might also like to offer visitors a glass of wine or other drink in the manner of the professional galleries.
How to fundraise at your exhibition

Coming up with fancy fundraising ideas for schools such as Art Exhibitions is all very well; but how can you get guests to part with their cash?
You could ask for a donation at the door. To make this less obviously a "money ask" you could offer a progamme / catalogue for a suggested donation. Don't forget to ask some local businesses to sponsor or advertise within this.
Another idea is to sell little voting cards. Guests may then nominate their top five pictures. A prize being awarded to the most popular. Or perhaps inclusion in that year's school fundraising calendar. You may like to suggest voting categories for different age groups etc.
Remembering every top fundraiser's mantra -
If you see a crowd .........sell them something!
Don't forget to have a raffle on the go and a stall with any other school fundraising cookbooks, fundraising tea towels, fundraising calendars etc that you have.
---
A children's art exhibition is one of those fundraising ideas for schools that work well and are a lot of fun. They keep your school fundraising on track and promote your school at the same time.
And remember-
Its not so much fundraising ..........
You are actually offering people the chance to become a
Patron of the Arts!
---
---
To leave Fundraising Ideas For Schools - Children's Art Exhibition
And return to The Better Fundraising Ideas Home Page please click here.