Fundraising Event Ideas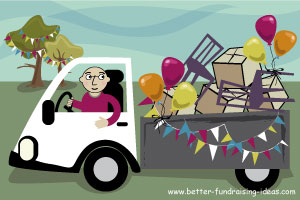 Are you looking for fundraising event ideas?

Special days and holidays give all sorts of opportunities for a great fundraiser.
They provide inspiration for fantastic charity event ideas and convenient hooks around which you can raise money for the causes close to your heart.
With a bit of work well known special days such as Easter, Valentines, Halloween can become great money-makers for your organisation.
But do not overlook either some of the other quirky little days of the year.
Shrove Tuesday (pancake day) - Cries out to have an after school pancake race.
Shakespeare's Birthday April 23rd - What a great day for a Book Fair.
Boxing Day 26th December - Time for a sponsored dip in the sea!
The year is full of these sorts of days.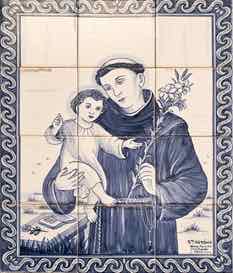 Is your school, church, hospice or local hospital named after a saint?
And you're not using that saint's day for a fundraiser? What's wrong with you?
The calendar is stuffed full of great excuses to put on an entirely new event or add a twist to something you are already doing. Pretty much any day can be turned into a brilliant event if you use a bit of imagination.

Still can't find a date for an idea that works for you?
Invent one of your own. What about:
Chocolate Day
The Superhero Festival
The Hot Chilli Fiesta
The Battle of The Buskers

Give it a year or two and any of these could become a regular fixture on your town's social calendar.
---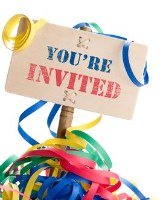 So take a good look at the diary and look for a day that's just begging for a crack fundraising team like yours to get their hands on it.
Click on the links below to see some more great fundraising event ideas:
Complete list of fundraising event ideas

Valentines Day - 14th February

St Georges Day - 23rd April

Summer Solstice / Midsummer Day - 21st/24th June

Halloween Fundraisers - 31st October
Pumpkin Pandemonium - Halloween
(Note the challenge to grow a pumpkin needs to be in late April)

Bonfire Night - 5th November UK (Any date in rest of world)

St Andrews Day - 30th November

Pancake Day / Shrove Tuesday / Mardi Gras

Christmas Fundraisers

Fundraising Ideas For Christmas Fairs

Easter Fundraising Ideas

CakeFest

Dog Show

Easy Fundraisers For The Beach
Harvest Suppers With A Difference
Lyme Regis Carnival Duck Competition
Potato Challenge Fundraiser

Rainbow Festival
Space Hopper Racing

Terrier Racing

Teddy Bears Picnic

Wild West Day

Wine Tasting Fundraiser

3 Saint's Days With A Difference
---


How to use Eventbrite to sell tickets and run your fundraising events

---
A different way to raise funds from an event - The Snowball Challenge

---
---
Did you come up with a great fundraising event?
This website is used by charity, school and church groups around the world. Share your charity events ideas with other people.
---
To leave Fundraising Event Ideas and return to
The Better Fundraising Ideas Home Page please click here