Midsummer Day
A Magical Day For Fundraising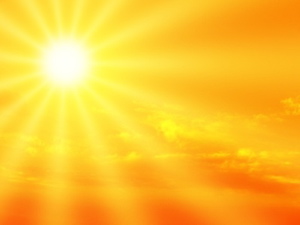 Fundraisers to mark the Summer Solstice

This is a most ancient festival and has been celebrated as far back in time as you care to go.
The festival marks the longest days of the year and falls on 24th June. The festival has always been a time of feasting, dancing, and celebration. It therefore makes a perfect hook to organise some fundraising events around.
There is always some confusion between the Summer Solstice and Midsummer Day. The Solstice  falls on 21st June and is actually the true longest day. Midsummer revels have always taken place however on the 24th.
The 24th June is also the day of St John The Baptist and in many countries the 2 are combined.
If your school or church is called St Johns you have a double reason to get busy organising something for this day.
Midsummer Day dawn walk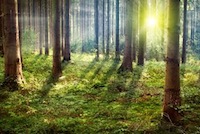 Organise an early morning walk on the longest day ending in a shared breakfast. If you know a keen naturalist Dawn Chorus Walks are always popular.
Midsummer dew is thought to have magical properties. How about collecting some up in nice little bottles and selling it to the slug-a-beds later in the day? Its cheeky but a cute little idea.
Who could resist?
"One dab of our special Midsummer Dew and you're transformed!"
And while you are talking to them about it sell them a raffle ticket as well!
Midsummer fete

A very obvious day to organise your fete around and give it the extra bit of flavour that will make it stand out in a crowd of competing summer events.
All the usual fete ideas will do nicely. If you can find a twist for some of them to fit in with the Midsummer Day theme so much the better. This really can be as simple as a name change.
Example- The Midsummer Madness Obstacle Race.
Traditionally dancing around a maypole bedecked with greenery formed a major part of midsummer revels. You might be able to get a local folk dance troupe to oblige - perhaps with some audience participation! It might also be possible to involve local schoolchildren.
On Midsummer Eve or on the evening of longest day bonfires were always lit as part of the celebrations. It might be possible to add this into your fundraising events. Remember though that in June it is not dark until later in the evening.
Barbecues and Bonfires always sit well together and could be a great fundraiser. Or if you really wanted to go for it what about a hog roast?
Summer Solstice Sunrise
Midsummer ball

A great excuse for a party or charity dance with lots of midsummer extras added to the usual mix. If you can use an outside venue so much the better. What a lovely way to spend a warm summer evening.
"So what great fundraising ideas have you got planned for the longest day?
It would be total Midsummer Madness to miss out!"
---
---
To leave Midsummer Day and return to
The Better Fundraising Ideas Home Page please click here.