Want to be a Better Fundraiser?
Sign Up For Our Free Newsletter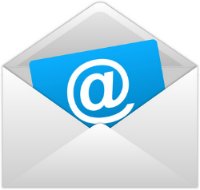 Keep up with all the latest fundraising news and ideas with

Better Fundraiser

Its the great little ezine-newsletter from the Better Fundraising Ideas website.
Each short but oh so sweet edition is packed full of information and fundraising tips from all around the world delivered straight to your email box.
It also lets you know what we have been getting up to in our search to find new ideas and neat fundraising activities to tell you about.
Like you we also love to fundraise for our own favourite good causes. We often share details of our own activities in the ezine too.
Check out all the back issues here
Everyone loves our newsletter. We only tell you about fundraising ideas that really work. Unique and novel ideas from all sorts of different groups as well as wonderfully simple but effective little twists on tried and tested ideas.
We keep an eye on everything that's happening in the world of amateur fundraising so you don't have to. And our great ezine provides a constant source of neat ideas for your organisation.
Every issues also contain a great bake sale recipe

A must read for:
School Fundraising Commitees
Charity Supporters and Volunteers
Church Fundraising Groups
Sports Teams and Cheer Squads
Take your fundraising to a whole new level. Our friendly ezine bulletin reminds you to keep on having fun and enjoy bringing in the cash for the organisations close to your heart.
To subscribe costs nothing and is easy as pie
Subscribe Here
Don't worry you can unsubscribe at any time...but we bet you won't!
---
Got any good fundraising ideas of your own? Send them in to us and we will share them either through the newsletter or on a specific web page.
---
---
To leave Subscribe To Better Fundraiser and return to
The Better Fundraising Ideas Home Page please click here