Harvest Supper With A Difference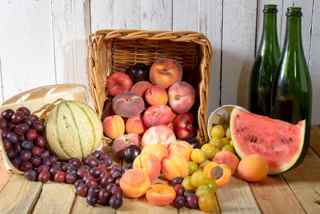 Make Harvest Supper that little bit special

Coming up with  fundraiser ideas is always made a lot easier by the annual calendar of church and other events. There is a danger though that you just do the same old thing each year.
Using a bit of imagination means you can turn these events into unique fundraisers that are a lot of fun and bring in a nice amount of cash.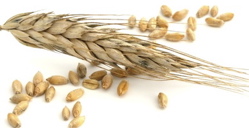 Holding a Harvest Supper has long been a part of many community's celebration of the Harvest Festival. The idea of a meal shared by the whole community to say thank you for a successful harvest is a very old and deep seated tradition.
Of course these days many people have little or no connection with the land and the idea of harvest has become more symbolic. The idea of a shared meal however endures, and like all the best  fundraiser ideas any event that brings the community together is valuable in terms other than money.
Traditional Harvest Supper

Held at a church hall or community centre it is easy to organise a traditional harvest supper. Charge people per ticket (enough to cover costs and a small profit). Keep things simple - tasty home-cooked food is the order of the day. Simple stews, pies and pasties are ideal with lovely fresh vegetables followed by a tasty pudding. Try to use seasonal, locally sourced produce. A little bit of entertainment always helps the evening go with a swing.
Second Supper - A nice touch is to offer guests the chance to pay double. The extra money covering the cost of a supper for someone less fortunate, either actually at your supper, or as a group donation to an appropriate charity.
Not so traditional Harvest Supper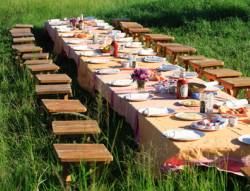 In this modern day and age Harvest Suppers can easily be updated to include all sorts of ideas.
They can also be turned into celebrations of whatever industry is important to your community.
Seaside Town - Fish and Chips supper on the beach. (Do a deal with the local "Chippie".)
Old Tourist Town - Mediaeval supper in the grounds of the local castle.
Financial Town - Supper for the feast of St Matthew (21st Sept) the patron saint of the financial community.
Mining Town - Supper for the feast of St Barbara (4th Dec) the patron saint of miners.
Fishing Town - Supper for the feast of St Andrew (30th Nov) or St Peter (29th June) patron saints of fishermen.
You can see there are lots of great  ideas that can give the idea of a harvest supper a new twist.
Themed Suppers

For a harvest supper with a real difference how about these tasty  fund raising ideas?:
Harvest Supper Curry Night - A really hot fundraising idea.
Harvest Supper Spaghetti Challenge- Platefuls of perfect pasta.
Harvest Supper Pizza Sharing - Everyone has a favourite but its always nice to share.
Harvest Sausage Sizzle - Get the barbecue out its Harvest Hot Dog time.Vegetarian Harvest Supper - Wholesome, tasty and a chance to share some delicious veggie recipes.
Harvest Picnic

A shared picnic is a great alternative to a traditional harvest supper.

Simply add a few of your normal church fund raising activities around the edges.

Keep it simple and fun and the cash will come in.
Kids Harvest Supper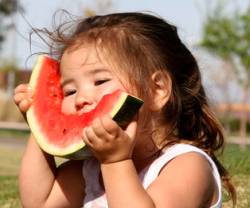 Book the hall and put on a harvest supper party for the kids.
Start of with some cool craft ideas. How about some corn dollies traditional or with a modern twist!
Then a lovely supper. Finish with lots of traditional party games and singing.
How can any parent resist buying a ticket for their nippers?
Produce a Harvest Recipe Book

Producing simple cookbooks or recipe books is a great way to both bring your community together and raise funds. You also might discover something very Tasty in the process!
The end of the summer provides a great focus for a harvest themed recipe book.
Your book can be very simply put together or far more professional and there are a number of companies who will be only too keen to print them for you. Check out our church cookbooks  or cookbook fundraising  pages for more information.

Harvest Festival Cookbook 2013 - The Red Oaks School Morristown New Jersey- USA

This wonderful cookbook, put together by parents at the school, is a great example of a fundraising cookbook with a harvest theme. Lots of great pictures of the recipes, and the families who shared them, make this book a real winner. Available on Amazon - click your store for more details and a look inside.

Fundraising Events with Eventbrite


All you need to know about using Eventbrite to sell tickets for shows, dances, fun runs, race nights, firework displays and a whole lot more

---
With a little bit of imagination your Harvest Supper can become one of the best  fundraiser ideas you have ever come up with.
If only all fund raising ideas were this tasty!
---

To leave Harvest Supper With A Difference
And return to the Better Fundraising Ideas Home Page
Please click here