Fundraising Ideas For
Bonfire Night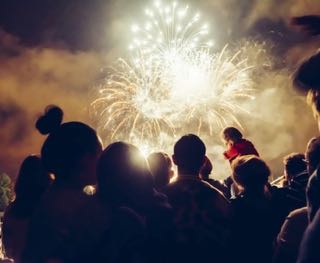 Remember, remember the 5th of November
Gunpowder treason and plot.

Bonfire Night is an old British tradition dating back to 1605. It celebrates the discovery and thwarting of a plot by English Catholics to blow up The Houses of Parliament in London.
The villain of the Gunpowder Plot, as it became known, was Guy Fawkes. Since that time effigies of him have been burnt on bonfires throughout Britain every November 5th.
Many groups in the UK already use Bonfire Night as a fundraising event. Most towns and villages will feature some kind of Bonfire and Fireworks celebration.
In the South of England especially Sussex, where the tradition is particularly strong, torch-lit fancy dress parades by different Bonfire Societies are common.
Penny for the Guy

Traditionally children made Guys by sfuffing old clothes with straw and newspaper. These would then be touted around to collect money to buy fireworks for Bonfire Night.
A modern take on this might be to have a guy making competition.
A collection of finished guys could be displayed anywhere they could be judged or voted on.
If a venue was secure such as a foyer or the reception desk to a building a hat for money could be put in front of each one. The guy that raised the most cash deemed the winner.
This could also work well in a town shopping centre or mall so long as the Guys (and money) were not left unattended. This would be a really visual fundraiser and would be sure to attract the attention of the local press.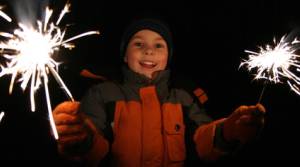 Fundraising Events with Eventbrite


All you need to know about using Eventbrite to sell tickets for shows, dances, fun runs, race nights, firework displays and a whole lot more

Firework Fancies

OK so some people might call them a tray of cookies with fireworks iced on top. But when you take them into your school, your workplace or your community centre who is going to be able to resist buying one.
Or how about  one of these great Marshmallow Rocket Treats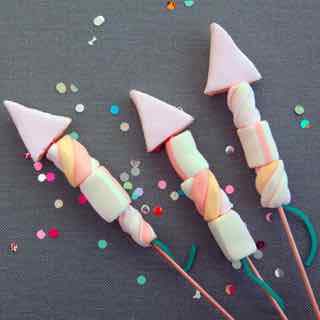 Bonfire party

This can be on a large scale - village or town bonfires are common or smaller back-garden affairs. Many local community groups vie to put on the best party or collaborate by running different fundraising stalls at a joint event.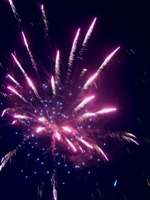 It is usual to charge for admission to Bonfire Events but often this merely covers the cost of the fireworks.
Fundraisers such as hot food stands, candy floss and toffee apples are important parts of maximising the night's takings.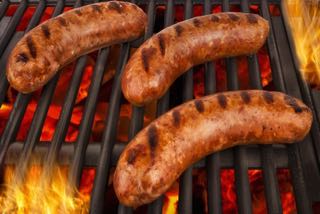 Bonfire Night and 
Sizzling Sausages
What could be better?

Some groups also sell glow in the dark jewelry and light sticks etc.

Really you should see the Bonfire as a means to an end and get all your other little fundraisers working alongside.
The fundraisers motto should always be-

"If there's a crowd - Sell them something!"
---
---
To leave Bonfire Night and return to
The Better Fundraising Ideas Home Page please click here.