Lyme Regis Duck Competition

Lyme Regis Duck Competition is a lot of fun!
Find out how a similar idea could be used for fundraising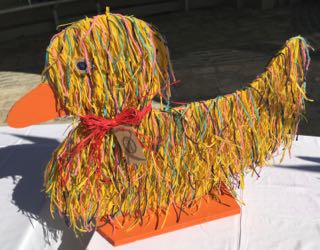 Lyme Regis is a small seaside town on the South coast of England. Every year they hold a regatta and week long series of events that is popular with both locals and holidaymakers. They had always held a popular annual duck race but one year tried to take the idea a little further......

The basic idea

The local organisers offered a blank wooden duck template to all the local businesses in the town. Each business then had to decorate their duck. After display in shop windows and other places all the ducks were brought to a judging arena on Lyme Regis promenade. For a small fee people could vote for their favourite and a champion duck was crowned.

It was a great way to advertise local businesses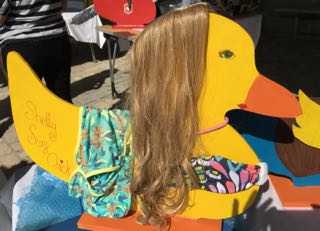 Some ducks were beautifully made or painted

Some tried to be clever

Some ducks were ready to rock

There were also celebrity ducks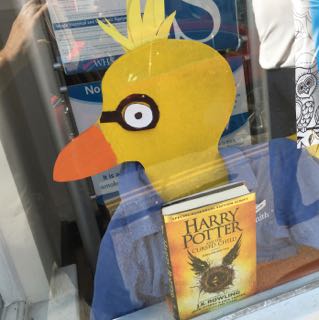 But only one champion

How could you tweak this idea for fundraising?

The Lyme Regis duck competition was not really about fundraising. It was  just as much about involving local businesses in the annual carnival and having a bit of fun.
The best ducks even took part in the carnival parade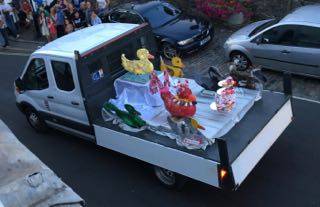 Any town or organisation however could use a similar idea to add some extra interest to an annual event.
It could also involve different groups competing to produce the best duck:
Every charity in the town
Every church in the district
Every football club in the league
Every scout troop in the area
Every school in the town
Every class in the school

Voting

Lyme Regis charged people £1.00 to vote for their favourite duck. You paid your pound to get a voting slip.

Around 700 people voted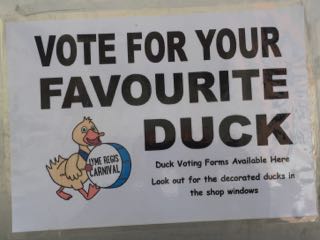 On a smaller scale you could also use spare change voting. All the ducks could be lined up with a collecting bowl or jar in front of each one. Voters add spare change to the bowls of their favourites. The winner is not the duck with the most votes but the one that raises the most cash.

It doesn't have to be ducks

Ducks work well but there are plenty of other options. All sorts of things might work better for your event:
Dinosaurs
Pigs
Dogs
Cats
Fish

Pop stars
Angels
Boats
Cars
Lyme Regis also invested in having nice wooden templates made. For a less elaborate option stiff card could be used.

So what are you waiting for?

Lyme Regis Duck Competition was a great bit of fun. Could a similar idea be just want you need to add something different into one of your events?
---
To leave Lyme Regis Duck Competition and return to
The Better Fundraising Ideas Home Page
Please click here

---
---

Our thanks to the carnival team at Lyme Regis and all the people who spent time making their ducks look so great.