Cookie Dough Fundraising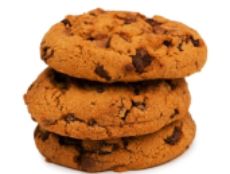 Cookie dough fundraising - a tasty way to raise funds!

There are certain products that have over the years become well known fundraisers. This is one of them.
How it started no-one really knows but cookie dough fundraisers are now a staple part of the fundraising activities of many non profit organisations particularly sports teams and schools.

There are a great many companies who sell wholesale fundraising products and there is certainly no shortage of companies desperate to set you up with a cookie dough fundraiser! As usual it is really important to check out several different companies to see what they offer.
Our Recommendation - Fundraising.com
A really good company to work with they are straight forward, efficient and reliable.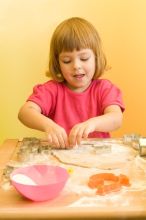 The commonest cookie dough is frozen but dry mixes are also available.
It generally comes in pre-packaged tubs or bags of about 1kg / 2.2lbs of mixture or containers of pre-formed cookies.
Lots of different flavours are available and a good range of choices will help you maximise sales.

The cookie dough will usually keep for ages in the fridge or freezer and is then made into cookies as required.
How to run a cookie dough fundraiser

Cookie dough fundraisers vary depending on which company you sign up to work with. Most however follow this simple formula.
The cookie dough company send you a collection of brochures and order forms.
Your supporters show the brochures to family and friends and collect orders and usually payment in advance.
After a set amount of time (usually 2 weeks) all the orders are put together and sent in via a master order form.
The cookie dough is then delivered to your group from where the individual orders are delivered to your customers.
"King of the cookie dough"
How to incentivise your fundraising team

The success of your cookie dough fundraiser depends on the efforts of your supporters. Friendly rivalries between individuals or selling teams can help deliver more sales.
Many companies will offer prizes or free tubs of dough to your top earners.
If not you might like to recognise their efforts yourself. This might be as simple as crowning someone "Cookie King / Queen" at your next group meeting.
There is lots of potential to have a bit of fun with this. The best fundraising always makes a point of celebrating everybody's success.

A cookie dough fundraiser may not seem like a very novel fundraising idea. But it's reliable and easy to run. It will also deliver a reasonably predictable amount of cash for your organization.
So give cookie dough fundraising a try
Its a tasty little fundraiser!
---
---
To leave Cookie Dough Fundraising and return to
The Better Fundraising Ideas Home Page please click here