Parent Teacher Association
Posters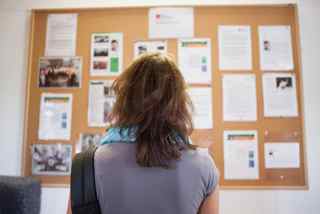 Great posters for your PTA / PTO
Free for you to download and use

Whether you call it a Parent Teacher Association or a Parent Teacher Organization you need to get people interested in your fundraising activities.
You also need to let people know that being part of the PTA / PTO is not weird or cranky but actually can be lots of fun.

The trouble is so many school advertisments are very amateur. Full of clip art, bizarre fonts and printed on that coloured paper only schools seem to think looks good!
We reckon we could all do a lot better.

Here are a whole load of free posters for you to download and use to promote your group

Roller banners










Roller banners are a great way of advertising your PTA. Here is a great example from a school in England.

More details about roller banners

---
There.... aren't those a lot better?
Or do you think that you could do better than us? Have you made a school poster or an advert for your PTA / PTO that you are really proud of?
Send it in to us. We would love to see your ideas and might even be able to feature it on the site.

---
To leave Parent Teacher Association Posters and return to the
Better Fundraising Ideas Home Page please click here