Scrip Fundraising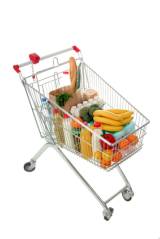 With scrip fundraising you raise money
Every time your supporters go shopping

This is one of the most popular ways to raise funds for schools, churches, charities and all sorts of other good causes.
What is scrip fundraising?

Scrip is a term that means substitute money.
This usually takes the form of vouchers from retailers sold at a discount to schools, churches and other non profit organisations. These organisations then sell the scrip vouchers on to their supporters who use them to purchase goods and services from those retailers.
The charity organisation's profit lies in the difference between the price they pay for the vouchers and the price they can sell them to their supporters.
For retailers - it's is a useful marketing exercise that positions them as a friendly focus within their communities and helps provide a regular stream of customers to their retail outlets or online stores.
For customers - using scrip vouchers allows them to support their favourite good causes whilst making all their regular purchases but at no extra cost to themselves.
For non profit organisations - running a scrip fundraiser can provide a regular and dependable source of income.
---
How does a scrip fundraiser work?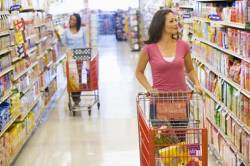 Usually this is organised via scrip brokers / agents. These companies act as middle men between the retailers and non profit organisations.
This simplifies the process and allows the participation of a large number of national and local retailers. You should however check out the credentials of the scrip company you choose to partner with and the brands they are able to offer.
The most popular vouchers are for fuel, groceries, clothing and restaurant chains but scrip vouchers can also be purchased for holidays, electrical goods, homewares and other higher ticket items. The beauty of scrip is that you are simply asking your supporters to make the purchases they would be making anyway (such as their weekly grocery shopping) but do it by using scrip vouchers from which your organisation benefits.
How much can you earn?

Scrip fundraising companies make a big play about the potential revenue from scrip.
Most scrip earns between 2-15% for your cause. If you spend a couple of hundred a month filling your car up with fuel and another couple of hundred on groceries and you use scrip vouchers to do that it can certainly add up.
If organisations can persuade a good number of their supporters to use scrip for those purchases (purchases they would be making anyway) they can benefit from a tidy regular sum.
Different organisations adopt different strategies with scrip, with different levels of success.
Some try to get all their supporters using a little. Others concentrate on getting their hardcore support to use a lot.
Most of the scrip companies will offer plenty of advice and examples along with publicity materials.
---
To leave Scrip Fundraising and return to
The Better Fundraising Ideas Home Page please click here