Recycle Ink Cartridges
For Charity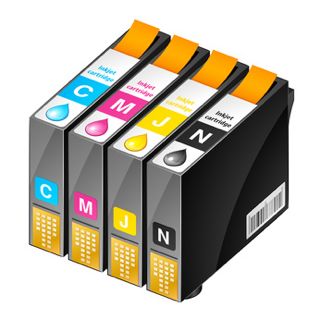 The easiest green fundraiser -
Recycle ink cartridges to raise funds

Recycling printer cartridges has to be one of the easiest ways to raise funds for all sorts of charity groups whilst also helping the environment.

Why recycle ink cartridges

The simple answer is that it is the responsible thing to do. Estimates vary but currently:
Each year over 350 million ink cartridges are dumped rather than recycled

So far (Dec 2012) Over 500 million laser cartridges have not been recycled and ended up in landfill
So far (Dec 2012) Over 1.8 billion printer cartridges have not been recycled and ended up in landfill

The plastic used in the average cartridge will take 1000 years to decompose
But the average printer cartridge can be re-used between 3 - 7 times.
But for fundraisers the very best reason to recycle is.....
We can use them to raise funds!
Which printer cartridges can be recycled?

There are 2 main sorts of ink cartridge that can be recycled: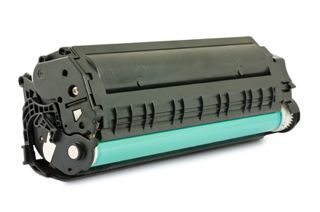 Laser cartridges - These come from larger printers. The sort you get in many offices. They are generally quite expensive. It used to be difficult to recycle these but most recycling companies will take them nowadays.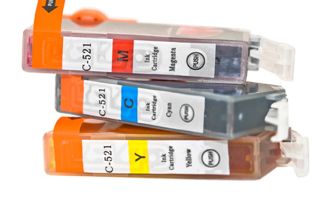 Home printer cartridges - These are the small ink cartridges generally found in home printers. They are sometimes known as inkjet or bubblejet cartridges.They can be single inks or combinations. There are a variety of different shapes and sizes but nearly all can be recycled.

Who can recycle ink cartridges?

How does it work?

There are 2 common ways for ink cartridge recycling to work as a fundraiser:
Your organisation sign up as a designated charity with a recycling company. You then tell all your supporters to send in their cartridges to that company and receive a small amount of cash for each one sent in. Often these companies will have a number of charities on their books and your organisation will receive a share of the total pot or in some cases people can specify the charity they wish to support as they send the cartridges in. This tends to work best for larger and national organisations, who confer some legitimacy on to the efforts of the recycling company and act as free advertising for them.
Your organisation set up collection points where people can drop off used cartridges on a regular basis. When you have enough these are sent off to, or collected by the recycling company. This method works well for schools, churches and office fundraisers. A simple recycling box in appropriate locations being all that is needed.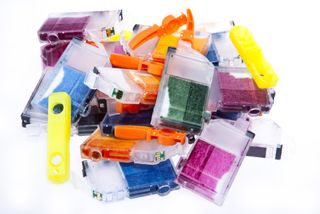 How to choose a company to work with to recycle ink cartridges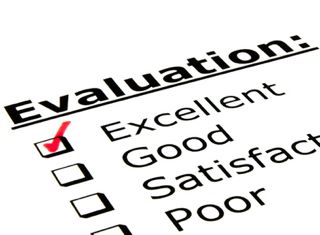 Well there is certainly no shortage of companies after your custom ( a simple Google search will turn up dozens) so make sure you shop around for the best deal.
Many of these companies will be at pains to stress their Green or Charity credentials. Thats Ok but don't forget that the majority of these are also commercial operations who are also interested in turning a profit.
Choose the company that works best for your organisation and not based on their claims to be the greenest, the number one, the best for charity, the one reccommended by the local authority, the one that advises major national charities etc.

How to maximize participation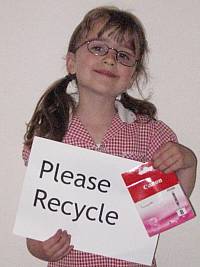 The important thing with setting up an ink cartridge recycling scheme is making sure that people know about it. Ensure that you advertise yours well on posters, flyers, newsletters and websites.
Custom made posters will attract attention far more than simply relying on one of the generic posters that some of the recycling companies supply ( to which you just write the name of your organisation in the appropriate box).
If you are using collection boxes / bins make sure that they are somewhere obvious. You need to make it as easy as possible.

Good places for cartridge donation boxes are:
The back of the church
School reception
Office communal areas

The recycling companies will sometimes provide boxes or bins but make sure that you cover them with details about your organisation and who will benefit from donated print cartridges. It is also important to monitor such collection boxes regularly: not just to collect any donations but also to ensure that they are kept in the right place and do not look scruffy.
If you can arrange for a dedicated person to take responsibility for the collection box and be a champion for it so much the better. One of the advantages of ink cartridge recycling is that a supporter can sometimes take the idea into their place of work and set up a collection point which will greatly increase the number of donations.

Report your success - The best way to remind people to use the collection bins is to report back regularly on how much money they are bringing in for your organisation and to thank people for their efforts.

Download a free poster for your
printer cartridge recycling

| | |
| --- | --- |
| | Download this PDF poster (A4 Size) and simply add the name of your organisation at the bottom to begin collecting printer cartridges |

---
Recycling ink cartridges really is a great way to raise funds for any organisation. Setting up a good collection system and making it work for your group will add a regular amount of income to any groups fundraising activities

---
---
To leave Recycle Ink Cartridges For Charity
And return to the Better Fundraising Ideas Home Page please click here