Candle Fundraisers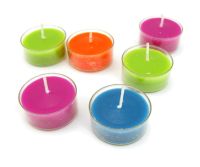 Soy Candle Fundraisers
A popular product that gets results

Fundraising by selling candles is a regular part of the fundraising programmes of many different types of non profit organisations. From Parent Teacher Associations to Church Groups. Even in the UK several companies now offer versions of soy candle fundraising to charities.
How to organise a candle fundraiser

Candle fundraisers are really easy to organise and can be quite profitable.
Different candle fundraising companies offer different products, schemes and set ups but the basic idea is usually as follows:
1. An organisation signs up with a candle fundraising company - There are no shortage of companies offering fundraising programs. It is really important to check out what's on offer from a number of companies. This is a competitive market and good deals can be found. Many of the candle companies employ local agents who will also be keen to "help" you make your decision.
2. When you have chosen your candle fundraising company they will send you brochures and order forms - Your supporters then show these to family and friends and collect orders.
3. The orders are sent off - After a set amount of time (usually 2 weeks) all the orders are put together and sent off.
4. The candles are dispatched as one consignment to your organisation. - Most candle fundraising companies will have separated up the individual orders into clearly marked bags and boxes.
5. You deliver - Your supporters deliver the candles to the customers who ordered them.
Quality products at a good price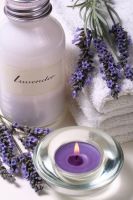 You can see that selling candles to raise funds is reasonably straight-forward.
It can also be pretty profitable.
Most companies offer really lovely ranges of candles and related products. The candles are generally quite classy, often the scented /aromatherapy type that come in special jars etc and this is reflected in their price.
Most candle fundraising companies offer 40 - 50% to the organisations they partner with.
Obvious times to run your fundraiser are just before Christmas, Easter, Thanksgiving and Mothers Day.
Scented soy candles are easily the most popular and you should avoid paraffin or oil based products.
Aromatherapy and candles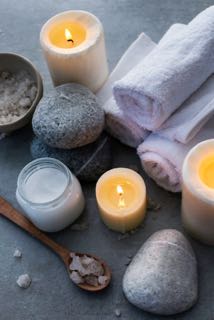 Aromatherapy is becoming very popular. It uses the natural "essential" oils from leaves and bark of certain trees and plants to stimulate brain functions and produce feelings of well-being. Candles are often a part of aromatherapy processes.
You can even get special aromatherapy candles

Online candle fundraisers

A recent innovation in this competitive market is selling candles online.
Here organisations encourage their supporters to buy fundraising candles online using a special code or via an affiliate link that logs their purchases as "yours" and generates a commission for your organisation.

Candle fundraisers work. That is why so many non profit organisations use them.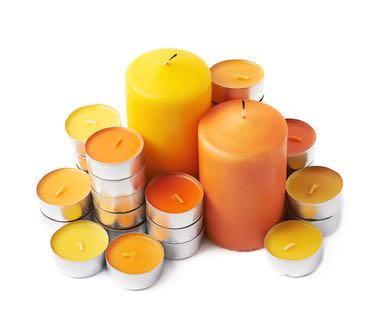 Why not try for yourself
And discover how easy soy candle fundraising can be.
---
---
To leave Candle Fundraisers and return to
The Better Fundraising Ideas Home Page please click here