Candy Bar Fundraising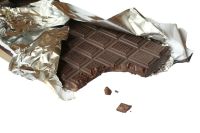 Make it a fair trade chocolate fundraiser

Candy bar fundraising has long been a major part of many organisations programmes. School fundraisers, church fundraisers, cheerleaders and sports clubs all take advantage of the sweet tooth of their supporters, friends and families.
These fundraisers can involve either selling bars or gift packs directly or distributing brochures from which supporters can order themselves.
There is no doubt that this type of fundraising can be very successful and bring in substantial amounts of cash in a short space of time. Some organisations however do not think fundraising with candy bars is really appropriate, especially around children.
Only you can judge whether a candy bar fundraiser is appropriate for your organisation.
The advantages

Candy bar fundraising is:
Popular - Most people like chocolate and candy.
Covers all bases - Works well with people of all ages and sexes.
Inexpensive - People can support your cause without breaking the bank
Profitable - Most companies offering candy fundraising progammes offer 50 -100%+ margins.
Adaptable - Different versions of candy bar fundraisers can be fitted in to most fundraising programmes, events and activities.
Easy to understand - What could be simpler than buying a bar of chocolate to support a cause.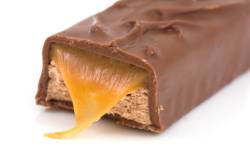 The downside

Ethical considerations:
Not always the healthiest choice- Sends mixed messages to children (and adults) about healthy eating.
Not always produced ethically - There are "fair trade issues" with the production, processing and sale of cocoa beans around the world.
Fair trade chocolate - Definitely

We feel that the issues surrounding cocoa production and the labour and sometimes virtual slavery of children connected to the trade should be of real concern to everyone. We know that many school and church fundraisers in particular use this site and to sell fundraising products which result in reduced opportunity and suffering for others is not appropriate.
Fortunately there are a number of companies and organisations working hard to overcome the serious problems in the chocolate industry.
If you are interested you may care to watch this video to see how, by working together the farmers, NGO's and chocolate manufacturers are making improvements that benefit those who need it most.
Fortunately there are plenty of companies who now are able to list their products as fair trade or ethically traded. Please seek them out. A simple Google search will turn up several companies offering fair trade chocolate fundraisers.
If a fundraising company do not offer fair trade chocolate please let them know your feelings. Consumer pressure works.
---
---
To leave Candy Bar Fundraising and return to
The Better Fundraising Ideas Home Page please click here