Build A Charity Website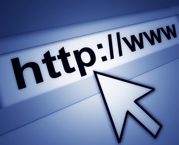 A charity website is a great way to
Raise your profile and raise funds

Websites used to be the preserve of larger non-profit organisations with big flashy designer sites.
But not any more.
Changes in technology and people's increasing confidence with computers and the internet mean that all sorts of smaller organisations can now easily have an online presence.
It really isn't difficult to set up a website and it's a great way to promote your non-profit organisation or cause.
Why your non-profit organisation needs a charity website

Great fundraising is all about great communication. A good website allows your organisation to communicate with staff, supporters, potential donors and anyone else interested in what you are doing.
In an increasingly net savvy world, having a web presence is becoming expected and a first port of call for many people seeking to find out about your charity. A website gives you credibility.
A good charity website can also deliver new supporters and funds to your organisation at minimal effort and expense.
Unlike information in leaflets a website can be updated as needed and offers an up-to-the-minute shop window for everything your organisation is involved in.
What can you put on a charity website?

Pretty much anything you want, but specifically:
Details about your organisation - Who you are what you do etc.
Details about your particular area of concern - Why is it important. What is the situation. What are the facts.
Latest news - What's happening, what's going on.
How to make a donation - The very easiest way for people to support your cause.
Staff profiles and photos - Give a human face to the names of your key staff and volunteers.
Photographs and videos - A picture tells a thousand words.
Events - All the details about forthcoming fundraising events and those that have been and gone.
Online charity auctions - Either run your own or direct your users to your eBay for Charity sites.
Products for sale - Sell fundraising tea towels, fundraising charity calendars, charity mugs, t shirts etc.
List of fundraising ideas - Suggestions how your supporters can raise funds for you.
Fundraising thermometers - Show a fundraising totalizer on your site.
Links - To other organisations and individuals.
Contact details - Addresses and contact telephone numbers for your organisation.
This list of ideas is not the end - there are all sorts of other information you could put on a website.
And then there are all the new ways of communicating.
A charity website will allow you to take advantage of all sorts of new social media such as
Ezines (email newsletter) - Get your supporters signed up for your regular email updates.
Facebook - Use Facebook pages linked to your website to promote and share your group's news.
Blogs - Have an ongoing debate about your subject.
Not every charity will want to take advantage of all of these. But many charities who are giving these forms of social media a go are having a lot of success.
So you can see
Far from being a lot of work, running a simple charity website is actually an easy way to manage much of the work your organisation already undertakes...or would like to!
Isn't setting a website complicated?

No its not. It really isn't.
Of course there are plenty of people who will tell you it is. Usually the ones who want you to pay them to design a nice flash website!
There is no need for this however. Building a website need not be in the least bit complicated or expensive.
And you can very easily do it yourself!
Now its time to use your imagination

Imagine a charity website for your organisation a bit like this one.
Nice and simple, easy to read, easy to use.
Imagine it with your charity's colours, logo and pictures.
Think of the pages you would have. What information would you love to include?
Imagine using your website to send out a simple ezine (email newsletter) once a month.
Think how great it would be if different people at your organisation could all contribute and update the webpages about their area.
Imagine having a simple web address for your charity -no more need to print lots of expensive letters and leaflets all the information is on your website.
It really could happen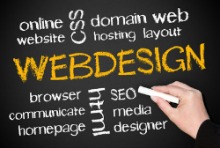 You do not need to know anything about computers or website design to build a website.
Honestly you really don't! Lots of charities are discovering just how easy it is.
---
Your own charity website Find out how this website was put together and how you could very easily do the same for your organisation.
To find out more please click here
---
The alternative a JustGiving page

Maybe you don't need a website.
Maybe all you need is a JustGiving page
Check out our handy guide
JustGiving
---
---
To leave Build a Charity Website
And return to The Better Fundraising Ideas Home Page please click here.