Pinterest for Charity Groups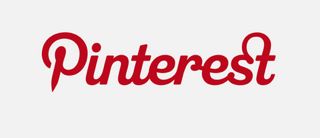 Pinterest is a fantastic tool for fundraisers
Learn how to use it to research and support your group

What is Pinterest?

Pinterest is a totally free social media site used by many millions of people around the world to collect interesting pictures they either find on the web or upload from their own computers.

How does it work?

Users collect any picture they take a fancy to and "pin it" electronically to their Pinterest boards. Users build up a number of boards containing their pictures all with a little caption and link back to the original source. Most users build boards relating to a particular subject or particular interest. These can be about anything they find interesting, typical examples are:
Cats
Clothes
Cars
Buttons
Garden designs
Quotations
Pop stars
Make up
Wedding ideas

Amusing kids
You name it - you can usually find it on a board on Pinterest.
Most users have about a dozen or so boards but some people end up building over a hundred containing thousands of pins.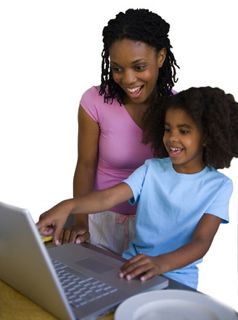 You can also search for images on Pinterest itself  and pin good images from other peoples boards on to your own. There is also a follow feature. For instance if you discover a pinner who has boards you like you can follow them and be alerted when they pin something new.
Is it difficult?

It is the easiest of all the social media. If you can type a search and click a mouse you are good to go!
Pinterest for Business

All sorts of businesses are increasingly using Pinterest as part of their marketing. On many of their websites they make it very easy to pin their images. Fashion company TopShop even have instore advertising about the most pinned item of the week. Many companies also have their own Pinterest boards containing pictures of their products, but also the things that inspire them or the lifestyles that they claim to be part of.
You can see that for a business having images of their products with links back to the company website being shared around the web is fantastic. No wonder they are so keen. One future for Pinterest will probably be direct links from pinned images to a sales page

Pinterest for Charity Groups




Its very easy to set up a Pinterest account and all charity groups should think of doing so. Unlike much other social media Pinterest really doesn't take up much time.

Pinterest works well for charities in a number of ways:
Promoting your group - explaining who you are and what you do.
Sharing pictures - great pictures of your group and activities will attract more supporters. If you have a website you can actually embed any of your Pinterest boards on your webpages really easily. (See our own board  below)

Special events and promotions- an additional way to attract support before and after.
Attracting people to your website - if you have good images about your subject people will end up on your Pinterest boards and also your website. Good boards will attract new supporters. All pins from your own website, whoever pins them, carry a link back to it. Pins also frequently show up in Google searches which will bring more people your way.

Research - Pinterest is a great way to find ideas about other groups, where they are and what they are doing.
Inspiring your supporters to fundraise - pictures of people fundraising for you will inspire others.
Suggesting fundraising ideas - many groups now have boards where they suggest ways that their supporters can raise money. Pictures can be far more inspiring than simple lists.
Quotations - boards of quotations or witty sayings are a common feature on Pinterest. These can inspire ie religious quotes for faith based groups or be amusing ie PTA / PTO funnies.

Better Fundraising Ideas on Pinterest

I'm sure you can tell that here at Better Fundraising Ideas we are great fans of Pinterest. We first got interested (should that be "Pinterested") when we started noticing how many images from our site were being pinned by other people and how that was sending us a lot of web traffic.
We jumped right in set up an account and produced our first boards. We now have many different boards and have found it to be a great way of sharing ideas and promoting our site.
Pinterest is also really great for research. We find a lot of inspiration for new fundraising ideas simply by happily trawling around charity boards and often business boards. There is always someone trying something you never thought about. Our page about Angel Festivals is a good example. It came about after we came across a couple of pictures of fancy dress angels on Pinterest and it set us thinking.
Pinterest is a really easy win and lots of fun
Check out our Pinterest boards below. And then why not see  what you can do?

---
To leave Pinterest for Fundraisers and return to
The Better Fundraising Ideas Home Page please click here