Fundraising For Charity
Share Your Ideas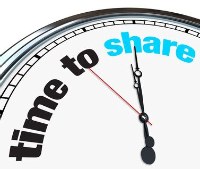 Are you fundraising for charity?
Your ideas and fundraising tips could help other non profit groups around the world.

This website is used by both amateur and professional fundraisers from all kinds of charity groups on every single continent.
At its core however is the fact that it is stuffed full of tried and tested ideas that actually work, are fun to do and bring in the cash!
We also know both from feedback we get and from our site statistics that the pages of ideas sent in by other groups are some of the most popular. It keeps it real.
Here's where you can help

A few sentences from you about a neat fundraising idea really can make a lot of difference. Sharing your idea could be helping someone raise cash for their favourite good causes many miles away.
Whatever the cause you are supporting many of your ideas will work just as well for all sorts of other groups.
The small stuff can make a difference too
Don't think either that only big ideas are important. When raising funds for charities it is often the little tips and wrinkles that are most use to other people.
In fact we particularly love to hear about how you made a well known fundraiser even better. Or how you used one of the ideas from our website and how it worked out for you. It really is this little stuff that can make a real difference.
Don't think either that something is really obvious. Many of the people who visit this site are total newbies. They are glad of all the help and advice they can get.

So share your little fundraising idea or tell us about something that worked well for your group.
Feeling shy

Got a good idea but don't want to have your name on the site. No problem - although we ask for names, initials or anonymous contributions are fine.
Please send us your ideas. We will publish everything that we think helps other groups.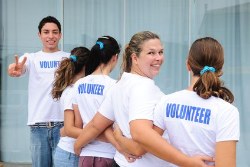 Share Your Own Charity Fundraising Ideas
Do you know a great fundraising idea? Or did you take a tried and tested idea and make it that little bit better? Share your tips and ideas with other charity groups around the world-
Ideas Sent In By Others
Click below to see contributions from other charity groups

---
To leave Fundraising For Charity - Your Ideas and return to
The Better Fundraising Ideas Home Page please click here