Share Your Ideas
For Fetes and Fairs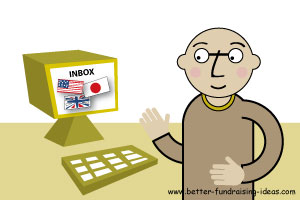 Here is where you share your fundraising ideas for fetes and fairs and discover what other people people have been getting up to.
This site is used by fundraising groups all around the world.
So if you have discovered one of those great little fete fundraising ideas or just want to share a tip with other people please send it in.
We are also always particularly interested in the ways you have made a tried and tested idea even better. This information can really help other people.
Did your fete have a theme? Wild West, Elvis, Halloween, Blue Day etc? Please tell us about that too. It can really inspire other groups
We love to hear your stories and award cash prizes to any ideas we think are really good.
If you have pictures so much the better you can send those as well.
To send in your ideas is really simple.
Share Your Fundraising Ideas For Fetes, Fairs And Special Days
Do you know any great fundraising ideas for fetes and fairs? Or did you put on a special fundraising event that was a real winner?

Share your ideas here and
Help other fundraisers all around the world
Other People's Fundraising Ideas
Click below to see the great fundraising ideas submitted by other people.
---
To leave Share Your Ideas For Fetes and return to
The Better Fundraising Ideas Home Page please click here