Village Fete or School Fair Idea - Buy an envelope
by Nicky
(Orpington)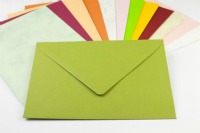 This is a great idea for a village or school fete or fair.

You have a whole load of envelopes. People pay to pick an envelope and in each one is a voucher for a prize.

This could be a range of small prizes and maybe a few larger ones.

But in half of the envelopes they win a voucher for a free go on another stall (a prize that doesn't really cost you anything).

Kids love winning an instant prize but the thrill of a free go at something else is just as exciting. This also helps generate excitement around your other stalls.

Win - Win
Pop The Balloon
by Sharon Sellers
(Newcastle upon Tyne, UK)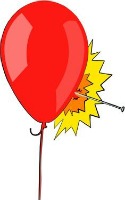 Here is a great idea for fundraising at a fete or fair.

Before blowing up balloons pop in a piece of paper with a prize on it - some may have bigger prizes on and some may have on better luck next time.

Blow the balloons up and get people to pop them - you may need ear plugs but kids thoroughly enjoy it!
Name The Teddy
by Sophie
(England)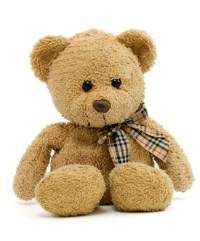 This is a good idea for fetes or school fairs.

People are given a sheet with many different names on. One of these names is the true name of a teddy bear. The people participating pay a small amount of money to choose the name they think is the teddy's.

The winner is announced when all the names have been chosen, and they get the teddy as a prize. In the event of the correct name not being chosen, Put all the names that have been chosen into a dish and randomly pull out a winner.

Re-gifts
by Mary Ann Perry
(Brewer, ME)
One of our tables at our Church Holiday Fair is Re-gifts. Parishioners donate NEW--never used items they had received but just don't need.

It was a huge hit. Everyone felt good about finding a use for something they didn't want. They no longer had to feel "guilty" for not using that gift. It went to a great cause!
Barmy Barbershop
Snip My Hair For A Price!
by Anon.
(Leeds, England)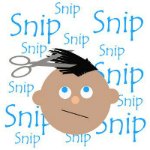 This fundraising idea is similar to a sponsored head shave, except it needs less preparation.

Set up a stall a bit like a barbers with you sitting in a chair. Have a sign advertising what you're doing (and for what cause), and offer people a single snip of your hair for a fixed price.

They'll get a kick out of trying to contribute to the worst hairdo possible.

You can add something extra like "if I raise X amount in donations I won't try to repair my hairdo for (a week, two weeks, a month)"

This is a great idea for fetes and offers something a little different. You might not raise lots, but it'll be guaranteed fun...
Mystery Bottle Tombola
by Pauline Henderson
(Barrow-in-Furness)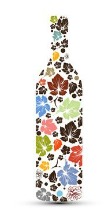 This is a great idea for fetes or any other fundraising event. Put different bottled items, could be a bottle of water, shower gel, washing up liquid, bottle of ketchup, bottle of salad dressing and the odd bottle of wine e.t.c, anything as long as its in a bottle along with some empty bottles on a table. You could even fill a bottle with sweets or use a jam jar with just one sweet in it.

Place a paper bag or box over each one - anything that will totally cover them. Charge a set fee to remove a paper bag and win what is revealed beneath.
Giant Hoopla
by Maisy Clough
(UK)

We did a great hoopla game at our village fete last year. We got 3 traffic bollards (the orange type you get around roadworks etc) and painted them up in bright colours with big spots all over them. We then balanced a chocolate bar on the top of each one. We then had some hula hoops - the small size kids play with i think they are about 70cms diameter. This then became our giant hoopla.

If you got the hoop over a bollard without knocking it over or the chocolate bar off the top you won the chocolate. We found a distance of about 3m for kids and 4.5m for adults worked about right. When we do it again this year we will also include an under 5's (prize every time) version as a lot of the young kids wanted a go but couldn't manage it very well. My friend suggested that we could have a teddy or doll on the ground that they have to throw a ring over to win a bag of sweets or something.

Our giant hoopla was a really popular part of our fete and dead easy to set up and run. If you are looking for a great fundraiser for kids or adults its a really good idea.