Your Sports Fundraisers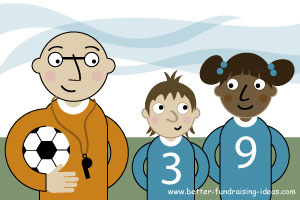 Send us your Sports Fundraisers
And help other sports teams all around the world
This site is used by sports clubs all around the world. These are clubs for adults right the way through to Little Leagues and junior teams.
They represent every sport you can think of from Archery to Zumba Fitness, from Ping Pong to Tiddly Winks. Of course in particular we have loads of football, baseball, basketball, ice hockey, rugby and cricket teams stop by.
All of them are after ways that they can raise some much needed cash .
Money to spend on :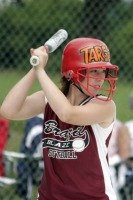 Facilities
Pitches
Changing rooms
Equipment

Team strips
Transport
Tours
Coaching
and all the many other bits and pieces taking part in sport can entail.
So if you have come up with a brilliant sports fundraising idea tell us all about it. Your neat idea could end up helping other groups all around the world.
Tell us all the details - from start to finish. Got any photos? Great - you can send those in as well. Don't forget its not just the big ideas. Often little tips about how to improve an old favourite are just as useful to other people.
Don't think either that something is really obvious. Many of the folks who visit this site are new to fundraising. They are grateful for all the help, tips and advice you can give them.

So do send in your  fundraising idea however small, or tell us about something that worked well for your group.
People really do want to hear how groups just like them have got on. The submissions from other fundraisers are amongst the most popular on this site.
Feeling shy?

Got a good idea but don't want to have your name on the site. No problem - although we ask for names, initials or anonymous contributions are fine. We also never would publish your email address or pass details on to anyone else

So please send us your ideas. We will publish everything that we think helps other groups.
Are you ready to share?
Share Your Sports Fundraising Ideas
Did you or your club run a great fundraiser or come up with a novel fundraising idea? Share it with others all around the world.

Its really easy to do
Other People's Sports Fundraising Ideas
Click below to see contributions from other visitors to this page...

Footy Grand National 
We came up with a great football (soccer) orientated fundraiser. Our local council organised a get active day in a local park. It was really well put together …
---
---
To leave Sports Fundraisers and return to the
Better Fundraising Ideas Home Page please click here