Sports Fundraising Ideas
Organise A Mini Tournament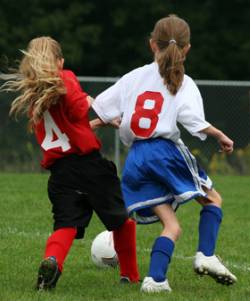 A mini tournament can be loads of fun

Stuck for good sports fundraising ideas?
Amazingly there is one sports fundraiser that is so obvious it is often overlooked. Organising a tournament.
Organising a tournament is not only a great fundraiser. Its also a brilliant way to attract new players and supporters to your club. And a great way of including the whole family in your sport.
Friendly tournaments can also be really great fun; after all you are doing what you love!
A tournament will work for all sorts of sports but particularly things like soccer, baseball, basket ball, hockey etc.
Tournaments also make particularly great sports fundraising ideas for little leagues and kids' teams. They can be a welcome school holiday/ or weekend attraction.
A good tournament can soon become a regular part of your annual fundraising program and an eagerly anticipated event.
Who will organise and run your tournament?

This might be done through:
A local community organisation,
One local team working on their own
Several local teams working in collaboration
A local league itself
A local charity not connected with the sport but keen to put on a popular fundraiser.
How will your tournament be structured?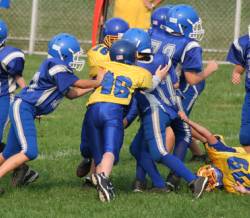 Depending on your sport you need to work out how your tournament will work.
Shortened and reduced versions of the main games are usual. For instance Five a Side soccer 10mins each way etc.
To maintain interest try to avoid anything that involves early knockouts for teams. Mini leagues with play-offs right at the end work best.
Keep it simple and easy to understand with plenty going on and lots of action for the contestants.
Cups, trophies, certificates and golden boots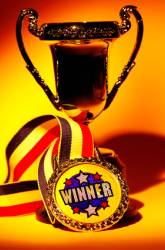 There is nothing wrong with a bit of healthy competition but keep things friendly.
A final trophy for the tournament's eventual winners is however an expected and necessary part of your event.
You may also like to present small medals or certificates too. These extras are particularly good for children's tournaments. They are part of helping kids understand the fun of taking part in sport. The importance of being keen challengers but also gracious in defeat!
You may also wish to present awards for specific things such as: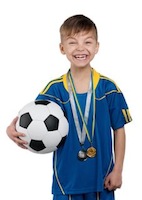 Top scorers - Either as a team or individually - often called the golden boot.
Player of the tournament - Chosen either by ballot of all those taking part or based on the judgement of a coach or similar.
Best sportsmanship - the team with the best attitude to the game and their opponents.
Best supported team - a great way to encourage your supporters to cheer on your team.
You might be able to find sponsors for some or all of your awards. For instance the local sports shop might wish to sponsor and present the main trophy for the winners. Local businesses too might be persuaded to put their name to certain awards.
Find out about getting local sports sponsorship here

An award ceremony at the end of your tournament is a great end to the day. Try to have a local dignitary or sponsor present the awards.
If your tournament is for kids try to ensure everyone leaves with a certificate and gets a little round of applause.
How will you raise funds?

Hopefully your mini tournament will attract plenty of people both contestants and spectators all keen to have a great day.
So don't forget the first rule of Sports Fundraising -
If you see a crowd sell them something!
There are many ways you can raise funds at a mini tournament:
Registration Fees- A simple small fee to take part is not unacceptable. Charge per team or individual.
Sponsorship - Try to find sponsors for both the main event and individual cups and awards.
Advertising - Find local advertisers who will place adverts in your tournament programs and possibly on hoardings around your venue.
Stall holders - Offer suitable local businesses and charities the opportunity (for a fee) to have a stall at you event.
Have your own stalls - Sell bits and pieces such as club gear, sports clothing, training aids and manuals etc. There are any number of neat sports fundraising products you can buy wholesale and sell at your event.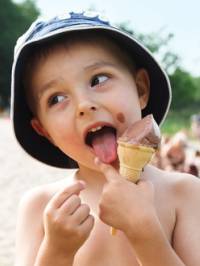 Refreshments - This is a key earner for your event so it is important to get this right. Either buy wholesale and sell refreshments from your own stalls or take a fee from professionals (or amateurs) who will set up and run this for you. An end of tournament barbecue is another great money maker. Don't forget things like ice cream and cans of drink. If you can't get a fee from vendors who want to attend your event don't have them. They just want "your" crowd. Do it yourself. There is money in catering and snacks, and you want it to come your way!
Fete stalls If you have the people to run them any extra stalls you can set up will bring in the extra cash
Raffles and Tombolas - Collect prizes in advance and include the Raffle Draw in your award ceremony at the end.
---
So if you are after simple sports fundraising ideas.
That are also great fun.
Get busy and Organise a Tournament

---
---
To leave Sports Fundraising Ideas - Hold a Mini Tournament
And return to The Better Fundraising Ideas Home Page please click here