Support Your Church With An Umbrella Sale
by MLD
(Virginia)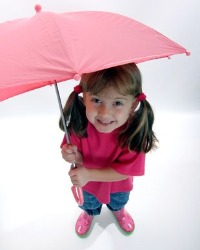 The basic idea for this church fundraiser is quite simple - Have your church logo printed on umbrellas and sell them.

I found a reputable, great online vendor that did imprinting on different products (like ink pens, t-shirts, water bottles, etc.) You could order as little as a quantity of 25 to start. I emailed our church logo to the printer, chose the umbrella we liked and they were ready in 5 to 7 business days.

It's best to find a really reputable printer, that has consumer testimonials about their experience with the company on their website. We used a printer we found online, however there may be printers/small businesses in your local area that you can utilize as well. We ordered a quantity of 50 umbrellas that were approx. $8.99 per piece. But the more quantity you order, the lower the cost per piece will be. Most sites have online calculators to compute these costs. As a church we are a non-profit organization, therefore we received a discount on the product. (it's important to always ask if they give discounts to non-profit orgs)

The umbrellas were a successful fundraiser, we sold them just above what we paid per piece to make a profit. There are lots of items that can be imprinted like ink pens, t-shirts, water bottles, etc but the umbrellas were unique in the fact that they're seen most often with company logos on them, but not church logos.

Our church logo & name appeared on the panels. It's important to note, imprinting companies charge per panel for imprinting, this cost is in addition to the cost of the umbrellas. So imprinting on 1 or 2 panels, would keep the cost within your budget. Printing on over 2 panels, will prove to be quite expensive and hard to turn a profit. You want to keep the cost of the umbrellas at an affordable rate for people to buy them.
Join in and write your own page! It's easy to do. How? Simply click here to return to Your own Church Fundraising Ideas.