Simple Fundraising Ideas-
Paper Aeroplane Fundraiser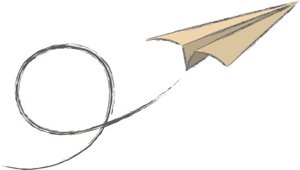 Reach for the skies
Simple fundraising ideas using paper aeroplanes

This is one of those simple fundraising ideas that just works and is really popular.
Its ideal for fundraising fetes and fairs and is perfect for inclusion in school fundraisers, church fetes or any other charity events.
What's great too, is that it really is a doddle to set up and organise!
What you need

1 table
1 pack of A4 paper (A4 is 210mm x 297mm)
1 sheet of thin timber board (approx 2m x 1m)
What you do

Cut a round or square hole (approx 30cm x 30cm) in the board. This is the target hole for the paper aeroplanes so you may like to make adjustments to the size depending on the flight distances you will be working to and the age and abilities of the likely contestants. Do some experimenting to find the best combination of size and distance

Decorate your board with blue skies and clouds or perhaps rockets and explosions if you prefer. Set up the board about 4-5m behind your table. You may wish to allow a nearer mark for youngsters.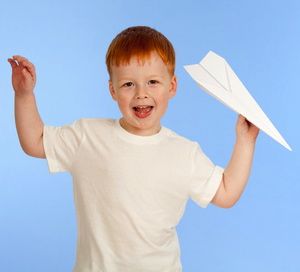 Contestants are then invited to buy a sheet of paper out of which they construct their paper aeroplane.
Anything (other than a screwed up ball of paper) is permitted and half the fun is people trying out their own special design features. Have you seen how competitive young boys and girls can be around this sort of thing.  You may have to help younger kids.
Have a few felt tip pens around too, so people can decorate and name their masterpieces.
Now stand on the mark 1 - 2 - 3 and they launch their plane in the direction of the hole. Any plane that flies right through wins a prize.
Its that easy!
Told you that it was a simple fundraiser!
But it works and it will make you money!
---
---
To leave Simple Fundraising Ideas - Paper Aeroplanes
And return to The Better Fundraising Ideas Home Page please click here