Sample Press Release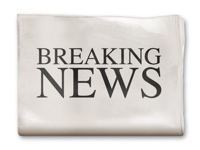 Clear writing guidelines and a sample press release

From time to time all charities will need to send a press release. Often this is to announce fundraising successes and forthcoming events. It also helps to raise and maintain your organisation's profile.
But there is a great deal of skill to creating a good press release.
So here are the rules and we've included a sample press release to show you exactly what to do.

Who should you send a press release to?

Press releases are specifically targeted at the media (local and national depending on the nature of your organisation) including press, TV and Radio.
Increasingly too, many organisations are sending press releases to relevant online forums, directories and blogs helping to spread their key messages even further.
Even very localised groups should not overlook this easy way to get noticed. As well as sites related to your cause, many towns will have their own websites - some amateur, some very professional. The one thing they all need is news. A well written press release that can be quickly and easily added to their pages can make a web-master's day!
Fundraisers should try to build up a good working list of media contacts and always be on the look out for suitable channels to spread their message.
What should a press release be about?

News, News, News!  A press release should tell the world about something newsworthy that has happened or is about to happen to your organisation.
This could be:
The launch of an appeal.
A significant achievement.
Reaching a milestone / anniversary.
Significant personnel changes.
Announcing a forthcoming event.
A relevant comment from your organisation about a situation occurring either locally or nationally.
Only send a press release if the news is likely to be of interest to others.
How to write a press release

A good press release should be no more than one page long.
Should use a standard font and one and a half line spacing for readability.
It should contain the following:
The words press release and a date.
A simple but catchy title to attract attention.
A short first paragraph that briefly explains why something is newsworthy and important.
Then the main body copy that addresses the holy grail of the press release known as the 5Ws
What has happened / is about to happen?
Who is involved?
When did it happen / is it going to happen?
Where did it take place / is going to take place?
Why did it take place / is this happening. What is the bigger picture?
The release should then include:
A quote from a senior person at your organisation or. if more appropriate the person the release refers to.
Clear contact details should further information be required.
The word Ends to show that is the end of the main release

Notes to editors - Only include these if you believe a bit of extra information might help the journalist or editor . These should just be clear brief facts (as in the sample press release below).

---
A sample press release


The Maia Lane Kids Club
28 / July / 2012
PRESS RELEASE - For Immediate release
Street Angels Star to Open Maia Lane Kids Club Summer Fair
Teen heart-throb Ralph Swift will open this year's Summer Fair at the Maia Lane Community Centre. He will arrive at the Centre on the Harley Davidson motorcycle he rides in the hit series Street Angels.
The Summer Fair which takes place on Saturday 8th August at 2pm will also mark an official opening for the Maia Lanes Kids Club.
Ralph Swift who is a former Loverton resident and attended Maia Lane Comprehensive School is a long time supporter of the project. His character in Street Angels has been seen going through many of the problems with family breakdown and teenage crime that The Project seeks to address.
The club which aims to provide play and youth counselling facilities to all Loverton children will be based in the newly refurbished Maia Lane Community Centre.
Newly appointed Chairman of the club Andrea Andrews stated-
" We are delighted that Ralph has agreed to open the fair for us. Ralph has always been really supportive of the project as have the many local volunteers and businesses who have given up so much time and really got behind our ideas. Our fair will be a great way to celebrate the completion of our building work at the Centre and launch of the Kids Club Project."
Further Details / Contact
Nick Martlet - Maia Lane Kids Club 01900 456457 email - [email protected]

Ends
Notes to editors:
Maia Lane Community Centre received a refurbishment grant of £100,000 from the County Community Fund in September 2011
Maia Lane Kids Club will be open every week day evening from 5pm starting 1st August 2012

---
The sample press release above can be adapted to all sorts of situations but the basic format should always be followed.
So if you want to avoid the editor's bin (which is where the majority of press releases end up) remember - The Golden Rule of all good charity press releases.
Keep it interesting! - Keep it simple!- Follow the rules!
---
---
To leave Sample Press Release and return to
The Better Fundraising Ideas Home Page please click here.