Mocktails & Canapes Art Auction Fundraiser
by Debbie Paquette
(Canada)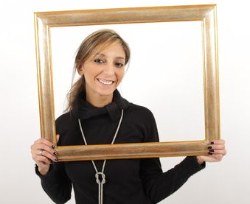 This successful auction started originally as a 'tongue-in-cheek' way to host an auction for a non-profit pre-school and to sell off unwanted old paintings that had come as in-place fixtures with the purchase of a restaurant.

I had the idea one day when volunteers came to my restaurant hoping to collect bottles for a bottle drive and I thought, I could host an auction here at my restaurant and we could auction off all of these junky paintings that came with the restaurant that I had bought and did not want. The idea was to auction this junk-art off at a mock 'high-society' event with waiters wearing black bowties and serving 'mocktails' (we decided to go non-alcoholic in keeping with the pre-school image).

I started organizing with the pre-school and then I thought, what if we had a legitimate quality piece of art to auction off at the end of the evening like a grand finale, and the 'Mocktails & Canapes' Auction was born with a generous donation from a local resident.

Five years later the auction grew and became an annual event raising more than $5000.00 each year with very little expense on the part of the non-profit pre-school that serves a population of less than 500.

This auction was an event that I hosted at my restaurant at no charge to the school. I offered my location to the pre-school and provided the canapes and mocktails. Many volunteers from the school would also supply food to be served, which helped cut my costs. The waiters and art handlers were all volunteer. We had professional music and singers, all volunteer.

The event was billed as non-alcoholic because we felt it was not suitable to be promoting alcohol in connection with the pre-school, but my restaurant was fully licensed and we did serve alcohol to customers attending the auction which they paid for at the bar. These alcohol sales for the evening were my sales and not part of the auction proceeds. This helped off-set my losses for giving up my restaurant for the night.

The auctioneer was a professional that volunteered. The art auctioned off (after the first year, since I no longer had any art at the restaurant that I wanted to get rid of) was all donated by local artists, some world renowned, local businesses and anyone that wanted to donate. The children from the pre-school made paddles to be handed out to bidders. The students also made art projects that soon became highly sought after pieces to be auctioned off!

The pre-school, being a registered charity was able to supply charitable tax receipts to those that donated. We encouraged purchasers to pay cash, but I also allowed people to run purchases through my point-of-sales terminal.
As a merchant I normally would pay a percentage of any purchases to my service provider. I had contacted them in advance and the company that processed my electronic purchases for the restaurant agreed to waive any fees for those transactions on the night of the auction.

All in all, this event was very popular to everyone involved. The pre-school certainly benefited, even my restaurant benefited, with many customers returning because of the auction. I feel that this is an idea that could easily be built on to become a yearly event in any community.

Join in and write your own page! It's easy to do. How? Simply click here to return to Share Your Great School Fundraising Ideas.