Metre of Money
by Wendy
(Calderbank Primary School, Airdrie, Scotland)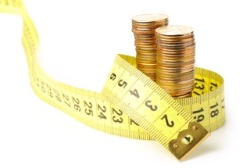 We used to do what we called THE METRE OF MONEY, which was a piece of card a metre long and the kids had to stick coins on to it. For each card they filled in their name was put into a hat for an Easter Egg. Each class had their own hat so the more cards they put in the more times their names were in the hat.

This year due to all the financial restraints in most homes we have changed it to THE EASTER EGG OF MONEY its the same concept just a picture of an egg on an A4 piece of card, which is a lot smaller, but it still brings in much needed funds to the school.

Try it it's fun and the kids love it as they feel involved.




Success you can measure!
A great idea from Calderbank school. The key to this one is that it is inclusive, simple to understand and very easy to do. The element of competition will also help to ensure best efforts all round but everyone still has a chance of winning the draw for the prize providing they complete at least one card. If you took the metre idea further (yards if you prefer) you could add up the final distance covered by your fundraiser - or even set a target. ie 300m takes us round the school playground / a metre for every metre of corridor in the school etc.

There are all sorts of variations that you can do on this basic idea. The Easter Egg picture could easily be changed for any other relevant outline to be filled with coins. This might be a Christmas stocking at Xmas or could be a picture of the item funds are being sought for such as a school minibus / goalposts / library books etc.
Join in and write your own page! It's easy to do. How? Simply click here to return to Share Your Great School Fundraising Ideas.