Metal detecting on fields belonging to the church or local landowners
by Terry Ely
(Reading UK)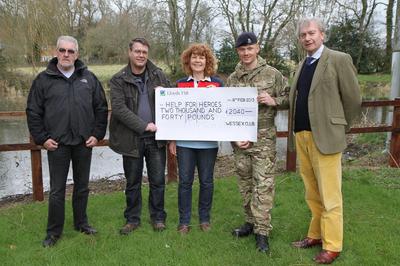 The metal detecting club that I belong to (Wessex metal detecting association) is based in Newbury, Berkshire.

We wanted to tell you how we enjoy our hobby but also raise money for good causes.
We are always looking for new places to go metal detecting. We are happy to organise a detecting afternoon on fields/pasture owned by the church or any other landowner. We would charge our members £10 pounds each. This would be in addition to any monies raised by the sale of any valuable artifacts found during a dig.

We would normally have around 25 members attend each dig, all of the money raised would go directly to the relevant church or charity.

We are an extremely responsible club, all of our members have public liability insurance.

Ideally the fields/pasture would need to be of sufficient size to make it a realistic exercise (20 acres +)



Thank you Terry
What a great way to raise money for churches and all sorts of good causes. Its not only fundraising either. Any interesting finds could also possibly be shown at the church or reported in the parish magazine. People love to hear about the history of their local area.
We think it is well worthwhile metal detecting groups contacting their local church or landowner with this suggestion. Local churches or landowners may also like to make a similar invitation to metal-detecting groups in their area.
Join in and write your own page! It's easy to do. How? Simply click here to return to Your own Church Fundraising Ideas.