A Fundraising Invitation
With A Difference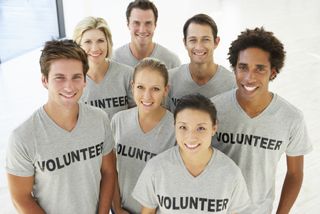 Getting Your Charity Volunteers
Ready For A Great Fundraiser
Putting out a great fundraising invitation to your charity volunteers is an important part of running a successful event.
Getting your supporters 'on side' and 'up for it' should be the first thing you do.
Whether you are going for the tried and tested village fete or a really novel fundraising idea, adding a little bit of fun into things will always pay dividends.
A proper invitation to your charity volunteers

So how do you make your supporters feel special and get your charity volunteers chuckling?
The answer as always is to think outside the box.
Why send out the normal "help wanted" request - probably saved from 10 years ago when it was first written (and been used every year since)?
You can do better than that.
There is no harm in having a bit of fun with your volunteers and your fundraising invitations.
As always the key is to make your fundraising as much fun as possible.
Below is a simple request for charity volunteers. Simply change any bits you need to make it fit your charity, church, or school event.
Fundraising invitation - request for volunteers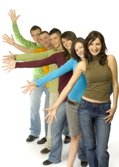 Help Needed
Every charity needs lots of cash,
That's why we hold our annual bash,
And invite all the world to come,
And make some money and have some fun.

Well once more it is that time of year,
When we call on you to volunteer.
And we think that you'd be really great,
As a helper at our annual fete.

So if you can help us out please let us know.
With you on board its "All systems go!"
So come and join "The chosen few,
These things can't happen without you!

So, if you can spare us the time
Sign up on the dotted line.
Fill in your details on the form below,
Then send it back to let us know.

Then at the bottom of the form have a reply send back section with-
Thank you for the fundraising invitation,
And after due consideration,
I do have some time that I can spare
So I'm pleased to say "I'll see you there"
---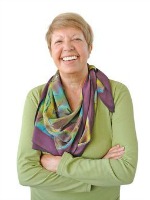 Isn't that a bit more fun?
Change it around however you need to. You might like to put the name of your school, church or charity in the top line.
ie 'St Maia's Church needs to raise some cash'
Further down 'annual fete" can be changed to Summer, Winter, Christmas etc
Think you can come up with something better?
Brilliant.
The more personal things are the better. And there is nothing better than giving your school, church or charity a bit of personality
If you come up with something good please send it to us. If we think its suitable we can put it on the site for other people to share
Share your fundraising poems here

---
---
Charity Volunteers - Recruitment

To return to Fundraising (General Info) please click here

To leave Fundraising Invitation and return to
The Better Fundraising Ideas Home Page please click here