Bake Sale Recipe
Texas Chocolate Cake
by Karen Larke
(Hereford, UK)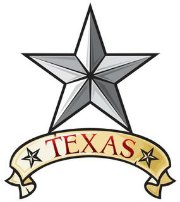 This cake is always incredibly moist & keeps well (that's if there's any left). It makes a welcome addition to any bake sale or charity fundraiser.

Grease & line a 7" x 11" tin & preheat oven to 190 C (fan oven about 170 - 180 c.

This bake sale recipe is measured in American Cups.

1 - Combine 2 cups of caster sugar, 2 cups of Self-Raising flour & half a teaspoon of salt in a large mixing bowl.

2 - Boil 1 cup of water together with 1 cup of margarine & 4 tablespoons of plain Cocoa powder (not drinking chocolate).

3 - Once melted add to the dry ingredients and begin to mix by hand, with a metal spoon is best.

4 - Add to this mixture half a cup of plain Greek yoghurt, 2 large eggs lightly beaten & 1 teaspoon of Bicarbonate of Soda - mix thoroughly until completely combined.

5 - Pour into a 7"x11" lined baking tin tip carefully to even out and then bake in the oven at 190 degrees C for 30 minutes.

6 - Leave to cool for about 5 minutes then turn out onto a rack and once cooled completely dust lightly with icing sugar.

(this cake is so moist it doesn't need filling but can also be eaten warm with cream like a pudding, and keeps for days and so its very versatile.




Thanks Karen. A great recipe for hungry Texas cowboys and plenty of other 'chocoholics' we reckon
Join in and write your own page! It's easy to do. How? Simply click here to return to Send Us Your Bake Sale Recipes.