Novel Fundraising Ideas
Fantastic Easy Fundraisers
Tired of coming up with new
fundraising ideas?

Let us show you a better way

Question - Why do fundraisers from all around the world visit this web-site every day?
Answer - Because its packed full of brilliant ideas to raise funds for schools, churches, charities, sports teams and all sorts of other organisations!
---
Over 2,500 000 visitors have used this site!
2.5 million people can't be wrong
---
We give you simple explanations of all the best tried and tested fundraising ideas (but often with our own unique twist on how to make them better) and also fantastic new ways to bring home lots of lovely cash for your group or good cause.
Check out the pages devoted specifically to:
School Fundraising

Church Fundraising

Charity Fundraising

Sports Fundraising

Cheer Squad Fundraising


Fetes and Fairs
Every idea-packed page has easy guidelines telling you exactly what you need to do. Plus all the special tips telling you how to make your fundraising ideas come alive !

Discover how to:
Find themes for your events.

Get free publicity and advertising.

Use our fundraising letter writing guides.

Share your own brilliant ideas and experiences with other people.
So whether you are a school fundraiser, a church fundraiser, a member of a sports club or other non profit organization, or maybe there is simply a great charity you want to support, you have come to the right place.
---
Christmas Fundraisers
Christmas is coming!


Check out our brilliant
Fundraising Ideas On Your Mobile Phone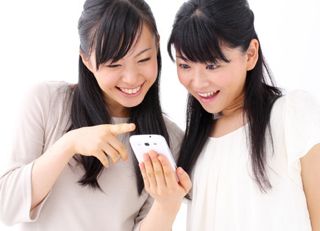 Always have the very best fundraising ideas in your pocket!

30% of all our visitors are using mobiles to access our website.
So we have now made sure that our site looks brilliant
and is super easy to use on mobile too.
Check us out on your phone!

---
Supporting the causes and organisations close to our hearts helps to build better communities. We passionately believe that raising money should bring people together, and most importantly-
BE FUN!
We wish you lots of success whatever fundraisers you choose!
---
---
PS.Some people prefer to write fund raising and fund raiser. We don't care which you use as long as the cash comes in for your organisation!
Check us out on Pinterest

---