Hi and welcome to Better Fundraiser - Issue Number 3
The ezine from www.better-fundraising-ideas.com we hope you will find it interesting and useful.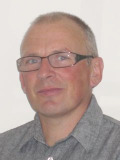 We hope you are well and enjoying life.

For us there has been some disruption as we embarked on some building work. As I work from home this involved a little bit of juggling to make sure the website continues to offer all that is best and new (and lets not forget the old favourites) from the world of amateur fundraising.

The website is still growing and we are receiving fundraising enquiries and correspondence from many different parts of the globe. We love the fact that fundraising ideas from the UK may end up helping or inspiring a group on the other side of the world and visa versa. Whats been particularly nice is we have had a lot of emails from children and junior fundraisers. These range from telling us all about their school's sponsored silence to a young lad who was willing to allow his pet ferret be used for sponsored ferret racing!

Certainly, whatever some people (including many pompous media commentators) may think, we find lots of young people really fired up to support the causes that attract their attention. In part this might be to do with the fun and razzmatazz associated with certain high profile events such as Comic Relief in the UK (more on that below). We also know however that many schools and youth groups not only raise funds for themselves but also are instrumental in showing children how to support others. Add to that kids natural enthusiasm and optimism and you create a potent army of young can-doers all keen to get stuck in and do their bit for charity!

This ezine - Better Fundraiser is also proving a hit and we now have over 400 subscribers. if you know anyone who you think might enjoy or benefit from it please forward or send them to our subscription page.

We hope that your own fundraising activities are going well and you are now gearing up for a summer of fundraising events that will really put your organisation on the map……..or at least enable you to keep your good cause quietly trucking away in the background doing those things that are easily forgotten but are actually really important.

Do tell us about what you have been up to. We do like to hear all about, and see pictures of your own fundraisers whatever they are. You can submit your ideas via the website or contact us using the contact form both of which can be found on the navigation buttons on the left hand side of the website.

Good luck with your fundraising and we hope you enjoy the rest of this ezine.

Neill Wilkins
www.better-fundraising-ideas.com
---
Book Review 250+ Fundraising Ideas

We were recently asked to review a copy of a great new book for amateur fundraisers. This really is a useful little book. Simple, easy to use and packed full of neat ideas for fundraising fetes, fairs and other events. The author Paige Robinson is clearly one of us. Someone who wants to simply get on and raise the cash but also have a bit of fun and build a little bit of community in the process.

Reviewing this book inspired us to revamp our entire page about fundraising books and guides. See what you think
Fundraising Books
---
Comic Relief - Red Nose Day 2011
March 2011 saw the bi-annual day of fun and madness as the UK and other places did something silly for Red Nose Day. If you are not familiar with this massive fundraising event please click the link below.

As usual a host of celebrities jostled for space on the TV and radio whilst supermarkets and other brands fought to have their products associated with the day's events.

In many ways Comic Relief harks back to a very old carnival tradition where the normal order of things is overturned and the "Lords of Misrule" reign. One thing is certain - Comic relief is staggeringly successful - over £74 million raised this year and still counting - The worlds biggest annual fundraiser. This money is carefully spent amongst a variety of development projects around the world helping all sorts of communities and individuals.

Refreshingly Comic Relief does not seem to suffer too much from sniping and envy. It includes many other development charities in its work and rather than simply scooping the pot actually seems to have raised the profile of the work of all sorts of other organisations and the role of charity and fundraising groups in our communities. Basically it shows that it is cool to care. The critics and the cynics are the ones on the outside. The rest of us want very much to help change things in the world.

I don't believe this stops after Red Nose Day or after any other fundraising event. The optimism and attitude carries on and spills over into all sorts of good causes and local charity groups. People are empowered and realise how they might better support the particular good causes close to their own hearts and concerns. If nothing else Red Nose Day is like this big shout out about what we can achieve together!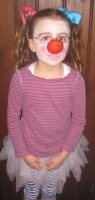 One group particularly galvanised are the young. Interestingly it is not just the fun and chaos they are into … though a school wacky dress up day for Comic Relief is not to be sniffed at!

But it does seem that the important messages too also find their way through. I know from the questions that my own daughter asks that they also are picking up on the side of things that makes events such as Comic Relief necessary.



So Comic Relief is a showcase for better communities and a better world. It accustoms us to ideas of joining in and trying to rebuild things differently. Even if our own fundraising events can't match the scale and celebrity endorsement of this jamboree they can tap into this bigger picture. All we need are optimism, enthusiasm and………..a sense of fun!

Comic Relief - Red Nose Day
Sweets In A Jar

As the season for summer fundraising fetes and fairs approaches we all start to try to come up with that novel fundraiser to add a little bit of difference to our events. A quick and easy idea is the very common - How Many Sweets in the Jar and its many variations. We are keen to come up with a good list of alternatives to sweets for this. Of course you don't always have to win what is in the jar. So far we have heard of:
Sweets
Loveheart sweets - at a Valentines Fundraising Dinner
Nuts - at an Autumn Fair
Seashells
Pasta shapes - the prize was a meal for 2 donated by a local Italian Restaurant
Marbles
Buttons
Golf tees
Firewood / logs in the back of a pick up truck - to win the firewood
Small Easter eggs
Christmas baubles
Corks
Clothes pegs
Balloons in a car
And best of all
Fishing Maggots - at a Halloween event!
Do you know any more? If you come across a good one do let us know and we will add it to our list.
Bake Sale Favourites: The Easiest Ever Chocolate Cornflake / Krispie Cakes

These are incredibly easy to make and are a sticky bake sale treat guaranteed to be a fundraising hit with kids (and chocoholics)
100g Butter or margarine
100g Caster sugar
1tbsp Fair-Trade cocoa powder
1tbsp Golden syrup
Cornflakes, Rice Krispies or a similar cereal
Gently heat the butter or margarine in a small pan .
When melted add the golden syrup, caster sugar and cocoa.
Stir gently and melt everything together
Add a couple of handfuls of cornflakes or krispies and carefully stir enough to mix in but not so roughly that you crush up the cereal. Be firm but fair!
Add additional small amounts of cereal until you have a good mix and all the cereal is covered in the cocoa / syrup mix.
Plop a spoonful of the mixture into paper cake cases.
Leave to set. This can be speeded up in the refrigerator and is a good idea prior to your bake sale as it makes the cakes "slightly" less sticky.
Do you have a bake sale favourite? Send the recipe in to us and we will try to include it either on the web site or in a future edition of Better Fundraiser.
Send Us Your Ideas
We really do love hearing about good little fundraising ideas and love to add the best to the site. Our site statistics show us that lots of our visitors enjoy reading these ideas sent in by readers too.

So if you have a good fundraising idea either that you have seen somewhere or done yourself please send it in.

Don't forget to include all the details of your idea. Lots of the people who visit our site are looking for ideas because they are "newbies" who suddenly find themselves on the fundraising committee of their school, church or local charity. They want all the details experienced "old hands" like yourselves can give them.

Of particular use are the little tips and wrinkles that make an idea (even a well known one) work that little be better. So please don't be shy. Your idea could end up helping a fundraiser the other side of the world. You can read other peoples ideas and send us your own (and photos if you have them) at this link. Your Ideas
---
Take Care and have a great Summer of Fundraising Fun.